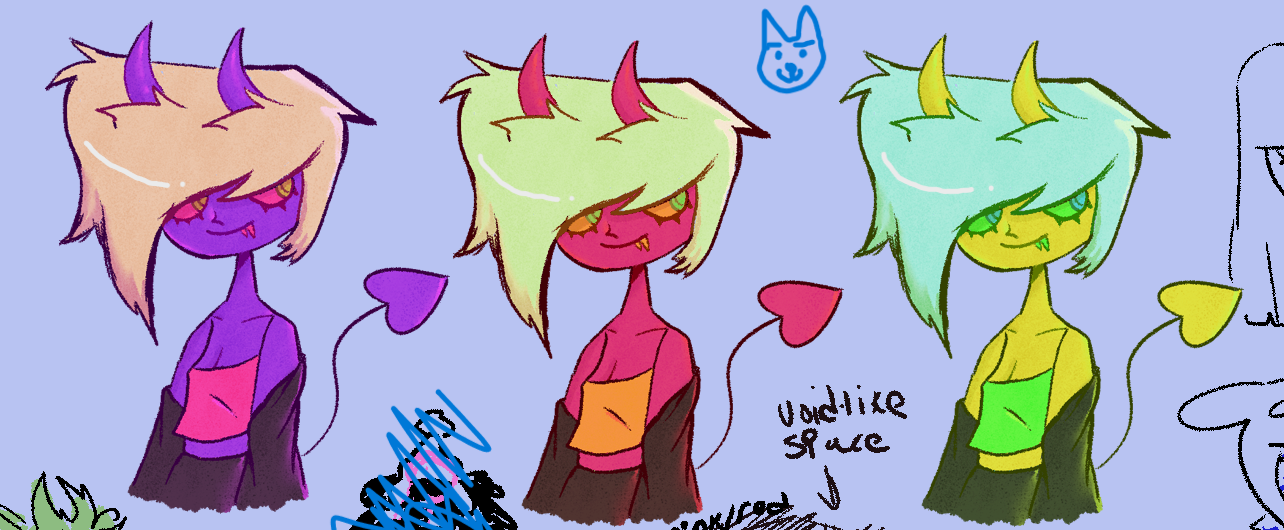 MAY 2022

Character concepts exploring colour palettes inspired by pop art. I wasn't sure what colours I specifically wanted to use, so I explored multiple options by simply shifting the hue.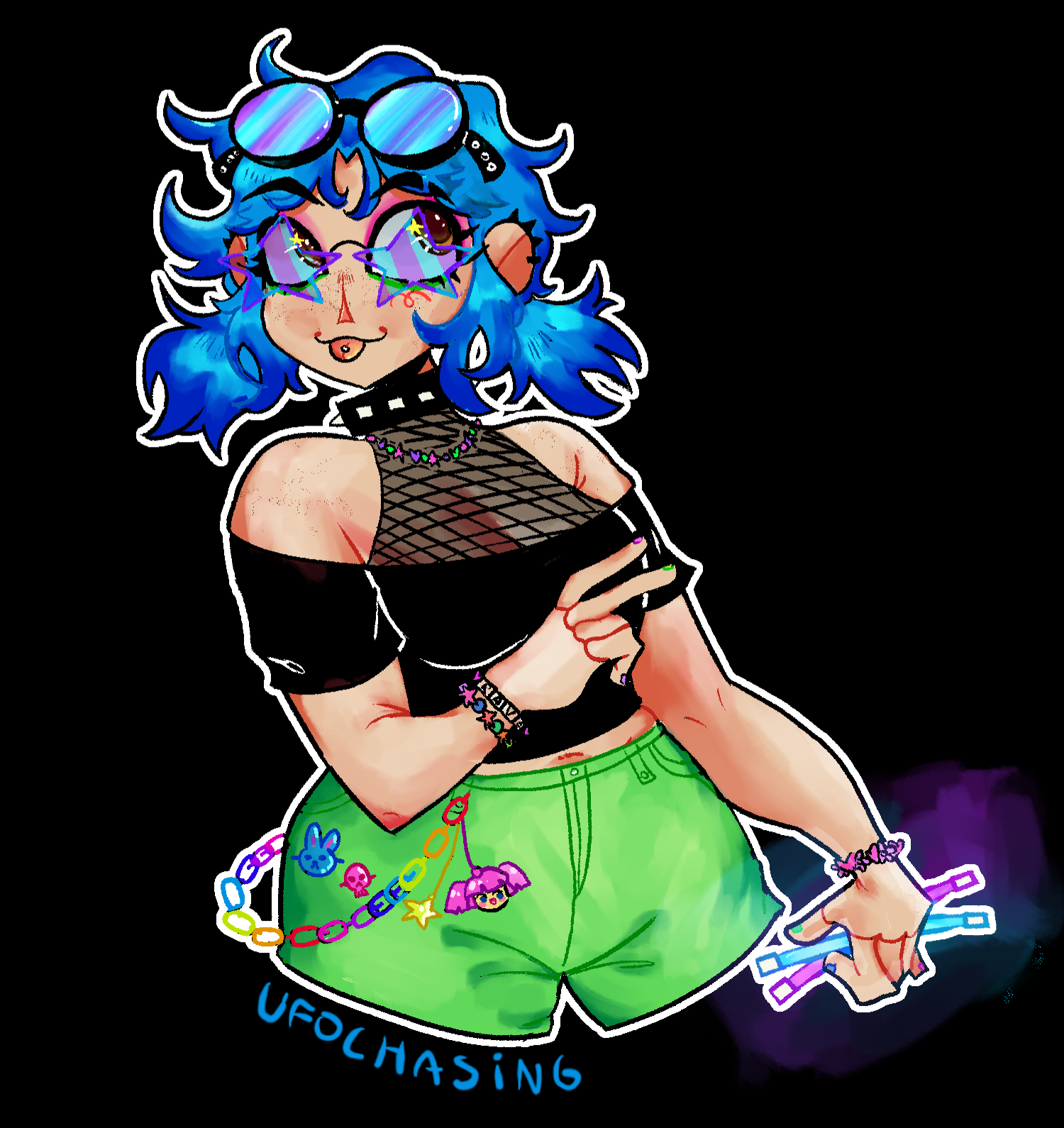 OCTOBER 2021

A commission inspired by rave fashion of the early 2000s.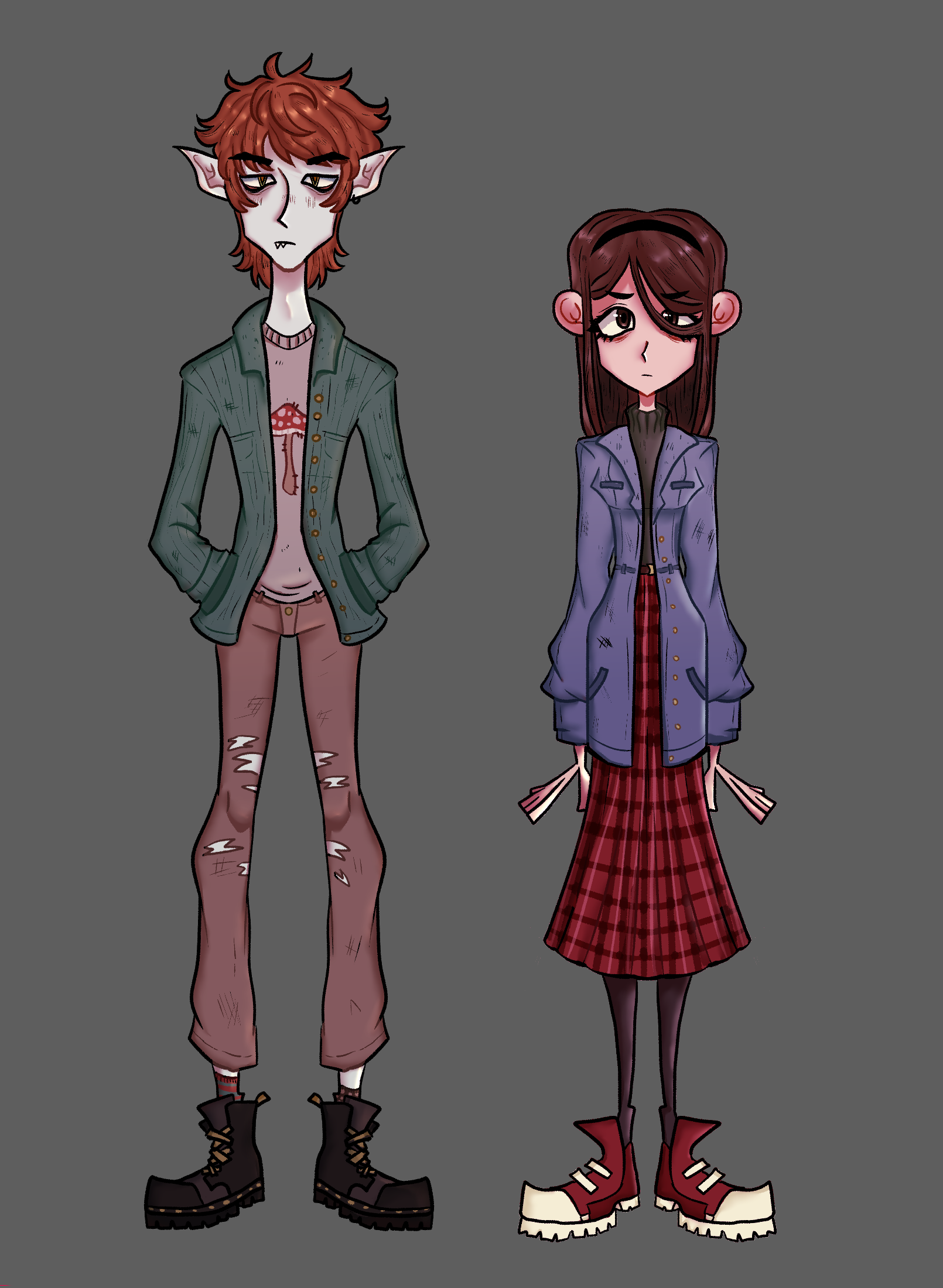 FEBRUARY 2021

Concept art of two characters intended to be used for a comic I was planning at one point about vampires in the Pacific Northwest, inspired by Twin Peaks and The Lost Boys, set in an indterminable, anachronistic time period (but mostly inspired by the 90s and early 2000s).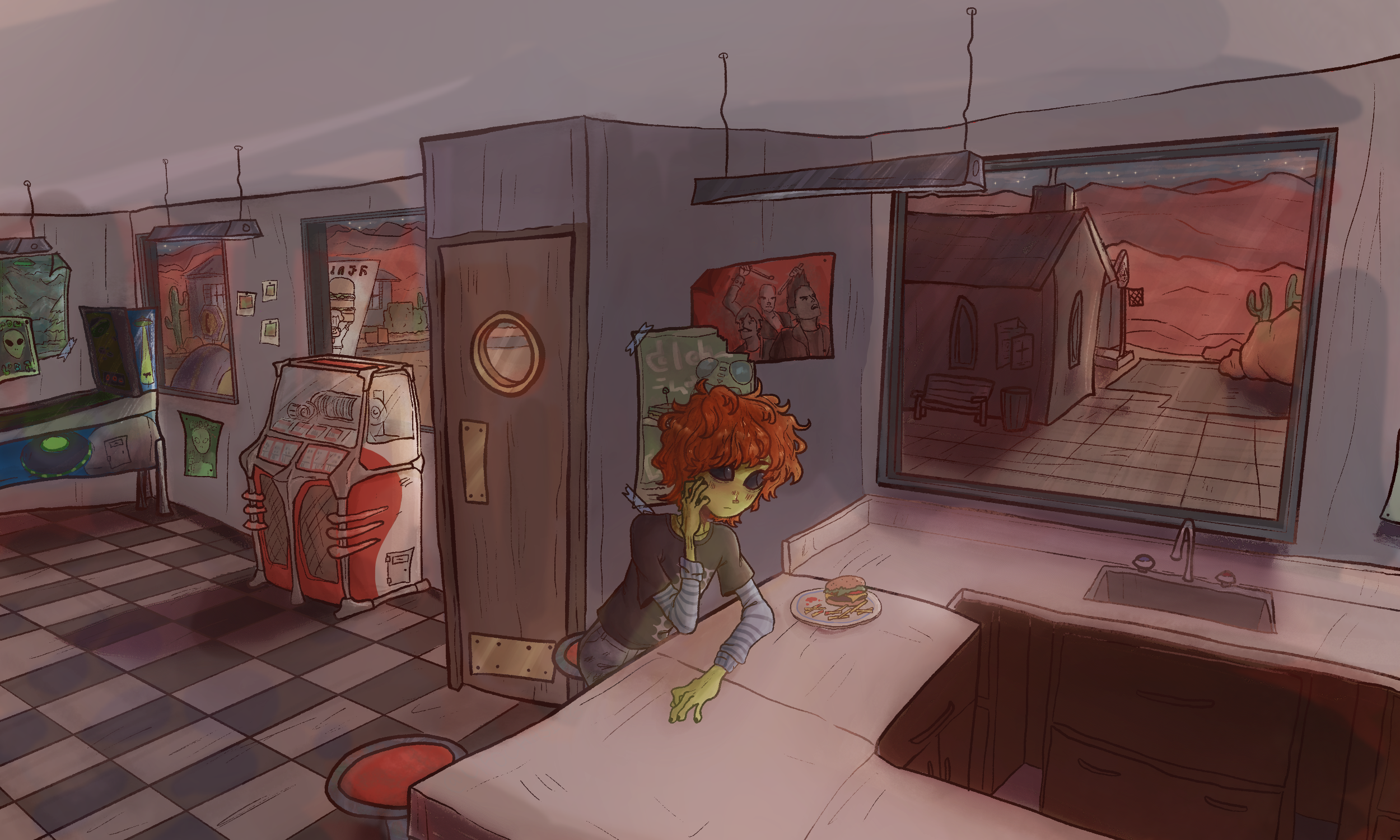 MARCH 2021

An illustration I did to practice drawing backgrounds, perspective, and intricate details. I wanted to depict the setting as more stylised, with clearly hand-drawn visuals in order to make the whole illustration feel more organic than it would if I had used strict perspective and very straight lines. I wanted to depict a feeling of loneliness and rural isolation, depicting the focus character as an alien in order to help further this metaphor.